Ancient Design are playing LIVE on the 13th March 2021 at The Grace Emily Hotel, with Athletic Teenage Joggers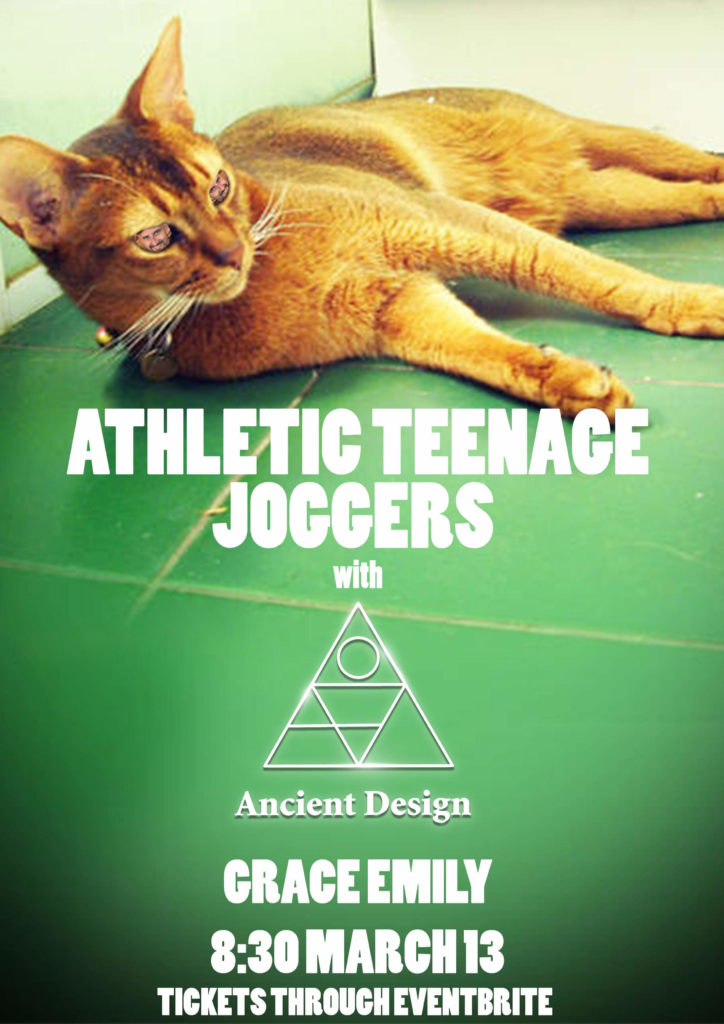 While we are thrilled to be able to play to you in the flesh, COVID-19 restrictions mean there is very limited capacity at the venue. For this reason, this is a ticketed event to ensure nobody will be left stuck outside the doors.
Athletic Teenage Joggers reunite after several years for one more high energy show. Ancient Design will be emerging from lockdowns to play their debut live gig.
We expect this show to sell out! Grab your tickets early at eventbrite!